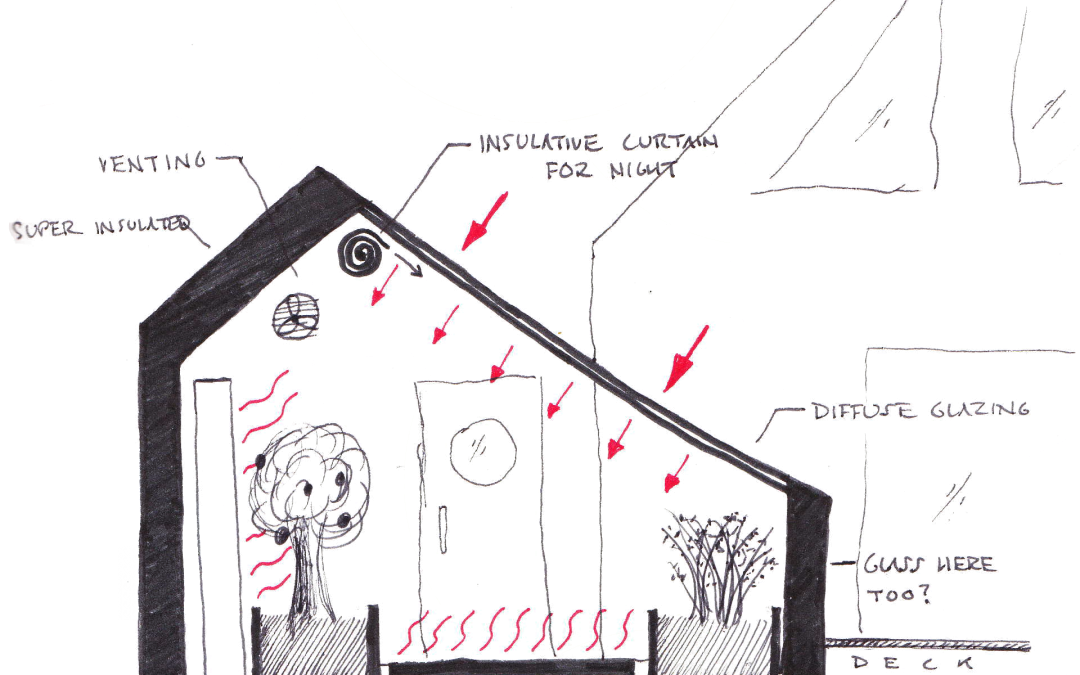 Dear Readers,
Tired of technicalities and just want a glimpse of what this mudroom/greenhouse/leach field thing might look like??? Totally me too.
Unfortunately, what it looks like does depend on the results of the technicalities…so I am going to try to keep it brief and just outline the technicalities we kept in mind as we drew these preliminary sketches:
~ We don't want this mudroom/greenhouse/leach field to be ridiculously large. It is to serve as a small addition positioned at our front entrance. For future prefab endeavors, it will have to arrive on its own trailer. But we don't want it to take up the whole gosh darn trailer… We were thinking no wider than 12' (that's about the max width for a trailer bed), and no longer than 20'.
~ While maintaining a reasonable size, it must be ADA accessible. A wheelchair user must be able to easily access, and tend to, all of the plants in their individual beds/ leach fields. For that purpose you will notice that we are thinking of using the ADA T-Shape requirement instead of the 5' diameter turning radius.
~ The addition will be a part of our home's envelope, and must meet Passive House standards. We will have thick walls with the addition, just like with the rest of the house. This of course decreases our interior square footage, but having a well-insulated and air tight passive solar greenhouse that harbors an advanced and dedicated ventilation system is key to growing plants with little extra energy.