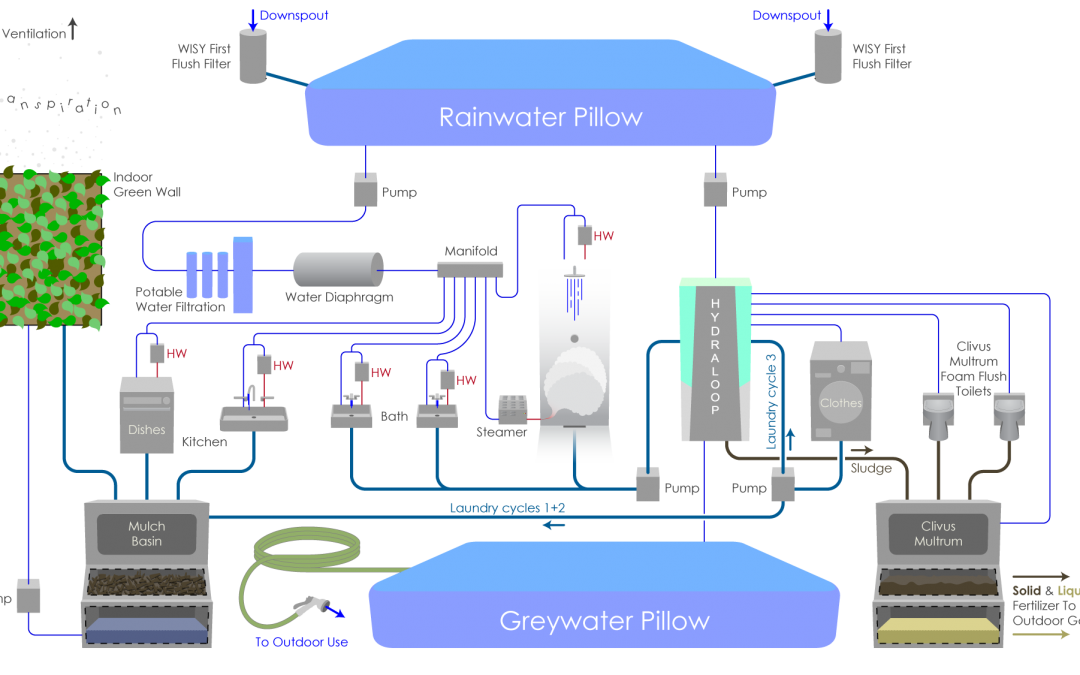 Dear Readers,
I think this is Round III of our plan to harvest and treat all of our water on-site…it may actually be round IV…or V. In truth, what version of the ideal we have bounding about in our brains does not matter. What matters, is this is what we have officially just shipped off for interpretation by code!
The goal we have set for ourselves is to meet the Water Petal as set by the Living Building Challenge, while also meeting PA Code. We want to not only maintain, but enhance, the safety and health of our surrounding natural environment and communities.
What you are about to read is essentially how we explained our system to the DEP. However, when I had some loved ones proof-read our email, they said it was overwhelming and boring.
So, I still sent our extensive email away to code.
While it is still certainly overwhelming, code does not care if it is boring. They just want to do their job and make sure we don't jeopardize the health or integrity of our environment or neighbors.
But, to make it interesting for those who do find this overwhelming and boring, I am going to explain it in the context that you are a little, adorable, droplet of water. While small in stature, you are incredibly significant to our family's, and the Land of the Laurel's, survival.
My dear little droplet, your life has no real beginning or end. You just are. You belong to, and are a cycle that determines the life or death of every living being on this planet. For our story, we will begin with one of your many falls.
All excited and condensed with so many other droplets, it is now the time for you to let the weight of your condensation be pulled by gravity to the earth. Like a sneeze that has just built up for way too long, you finally let it go!
WeeeEEEEEEEEEEEEEEEEE!!!!!