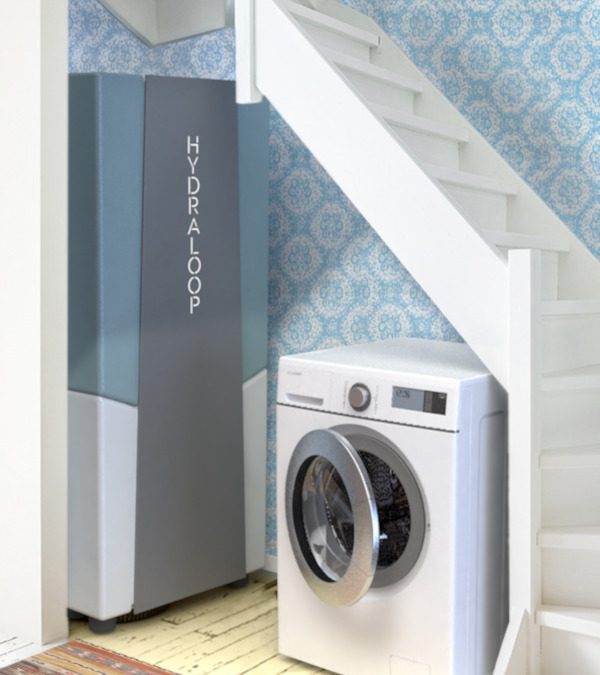 Dear Readers,
William and I have been constantly mentioning the Hydraloop in our blogs and diagrams, but I don't believe we ever wrote a blog about how it works…
So! Being better late than never…This is that blog, fulfilling that duty we take upon ourselves to explain the mesmeric methods behind all this magnetic madness.
The Hydraloop is about the size of a fridge…so it is rather large. But it needs that space to do the magic that it does! It is designed to clean water from the shower, bath, air conditioning and laundry machine without the use of any filters or chemicals. Instead of using filters to treat this greywater, it uses a combination of sedimentation, floatation, dissolved air floatation, foam fractionation, an aerobic bioreactor, and disinfection of the cleaned water with powerful UV light. Phew…lots of big words that work cohesively to make this thing work. We are going to break 'em down, don't worry!