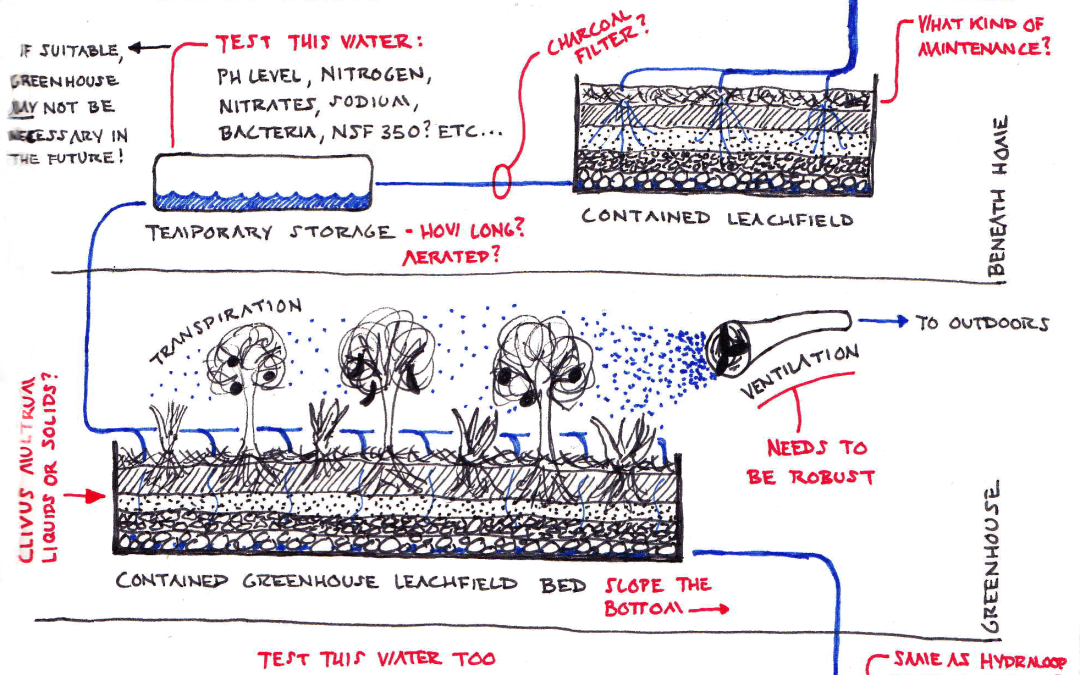 Dear Readers,
Yes. Leach field. Just when you thought this addition could not get any cooler with its greywater absorbing plants and front entry hobbit door~ we fully made it into an indoor leach field!
Ha! If your heads are screaming "What?!?" That's fine. Ours are too. But I think we've got this…
Let's start with the mulch basin. Remember how we were thinking of using that as the preliminary filtration means for our kitchen and laundry effluent before pumping it back into the house to our indoor green wall? Well, just as we ditched the green wall…we are now ditching the mulch basin.
Scratching it. Throwing it away. Mulching up the mulch. And…making a new and improved plan to propose to the PA DEP! Whoop whoop! So. Much. Greywater. Fun.
Here is what we are thinking of replacing the mulch basin with: