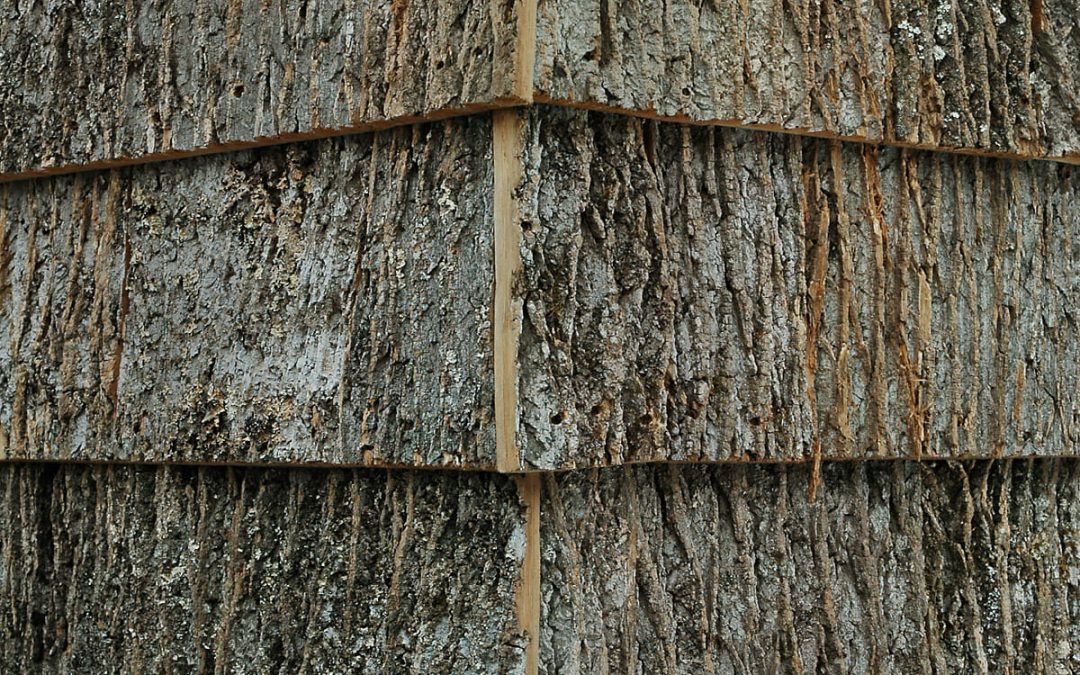 Dear Readers,
I would like to introduce you to a phenomenal business that shares the same mountain range as the Land of the Laurels, just a bit further South: Bark House. Based in Spruce Pine, North Carolina, Bark House began in 1990 by a wife and husband team~ Chris and Marty McCurry. Committed to providing sustainably sourced bark shingles for interior and exterior applications on homes and buildings, they have earned over a dozen different awards and recognitions, including but not limited to: Cradle to Cradle Platinum certification, they are a Certified B Corporation, they have had a Declare Label Red List Free for their Poplar bark shingles, and they were awarded by their local non-profit, Root Cause, as a Support of Local Wood Products Award.
The recognition they have received globally and locally is noteworthy. However, it is just that. Noteworthy. On paper it is impressive, and it deserves to be shared…literally, worthy of noting. But the power behind this business lies not in their stamps or their certifications…or even in that Google and Amazon use their bark frequently in their establishments. The power Bark House holds, lies in the good they have done, are doing, and will continue to do for the Appalachian Mountain Range and the small communities that call it home.
Getting the Bark
Their process of obtaining the bark is based entirely off of regenerative practices~ for the environment, and their community. They began their business with the training of 50 local loggers on how to peel bark off felled trees. The loggers could then sell the trees they took down as profit, as well as the bark from those trees.