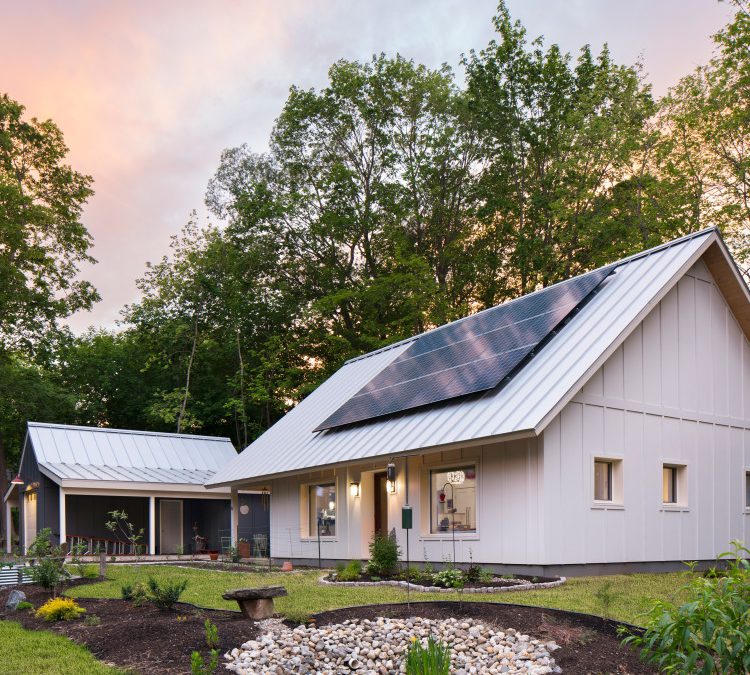 Dear Readers,
Welcome to our third Home Building Curiosity, Ecocor! As with the first two Home Building Curiosities, Ecocor is not only a curiosity, but an inspiration in the field of sustainable building. Ecocor is exceptional in how it actually meets all five of William and I's foundational principles in our mission. Based in Searsmont, Maine, Ecocor designs and manufactures prefabricated, Passive House (PHI) certified, net zero ready, small footprint, healthy living building components and homes.
Prefabricated
Ecocor is very proud of their wall panels, and they rightly should be! Their walls are prefabricated at their Searsmont location, allowing for a climate-controlled build of each panel. Every wall panel meets Passive House standards, and has a specific assembly structure that is even being patented.
The manufacturing of individual wall panels allows Ecocor, the architect, and the buyer to get creative, while still achieving a quickly and quality built home. They promote the motto of "If it can be drawn, we can build it." Think of their walls as super insulated, airtight, lego blocks, that allow you to build your own unique passive home.
While their wall panels are prefabricated and allow custom builds, Ecocor does have a sector devoted to prefabricated, Passive House certified, modular homes. This branch is called Solsken, which means "sunshine" in Swedish. All of the homes in their Solsken Ecocor collection are named after flowers, which William and I love (because we were actually thinking of naming our potential pipe-dream homes after trees)!