Indoor Kitchen Mulch Basin? Solving the On-Site Wastewater Management Problem
Dear Readers,
This blog is short and sweet, because at the moment, 'tis only an idea. For a refresher on our current ideas and challenges with treating all of our wastewater on-site, check out The Water Petal on our presentation blog. It explains, in depth, the depicted diagram shown below: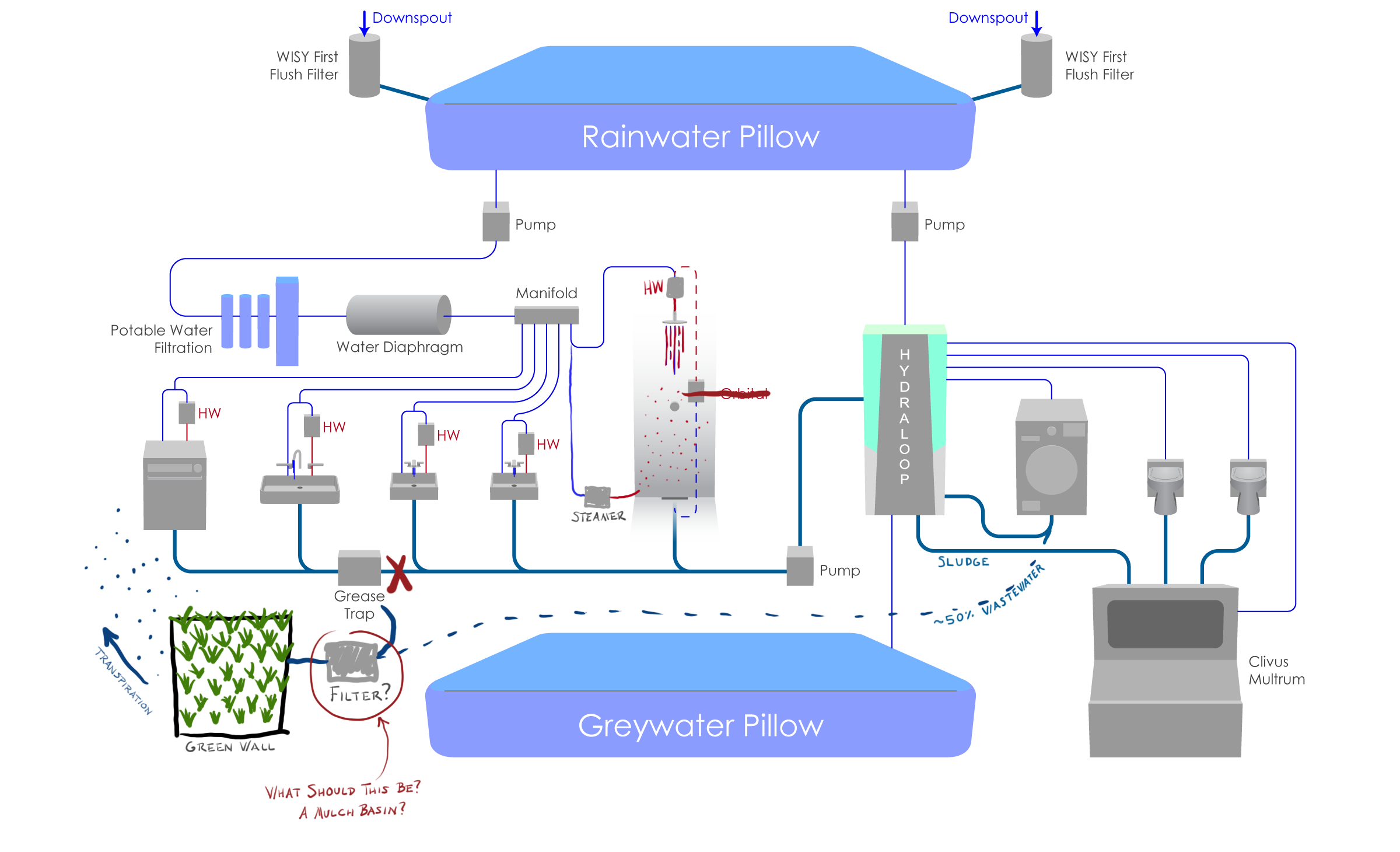 Our latest on-site wastewater treatment plan
One of our issues with the above plan is we are unsure on what that filter should be in between our grease trap and indoor greywater garden wall. We have not been able to find any manufactured filter that is willing to treat kitchen water. So, we are being encouraged to get creative, while still adhering to code….
An indoor kitchen mulch basin? 
A mulch basin is a basin filled with mulch (woodchips) and a drain at the bottom. When effluent (in our case, kitchen and maybe laundry wastewater) is discharged onto or into the mulch, the mulch catches all of the particles and grease, and allows the water to filter to the bottom and out the drain. I emphasize "onto or into" because some systems have the wastewater being discharged below the ground surface, and then into a mulch basin. This type of subsurface mulch basin is preferred for kitchen waste water due to its desirability to animals (noms, grease).1 For both surface and subsurface mulch basins, bugs naturally find their way to the greasy wood chips, and help break down the organic matter.
The mulch does need to be replaced once a year, and is advised to be disposed of as compost.2 Some people have actually used the old mulch as supplemental chicken feed due to its high protein content! 
All of this thus far sounds like an outdoor endeavor and therefore may not be compatible with PA code on the discharge of wastewater. What WE would like to do, ideally, in The Seed, is to have an indoor mulch basin which would drain the filtered kitchen and laundry water to our indoor greywater garden wall. By keeping the whole treatment of our kitchen and laundry effluent indoors, we should be able to have the system pass code. 
So, how would something that requires a lot of mulch and maybe even bugs go into our home? More importantly, where would all of this greasy dirt and waste munching bugs go in our home? And do we really need the bugs?? I have not yet found any examples or case studies of a home or building that has successfully implemented an indoor mulch basin…if anyone has any suggestions, please feel free to comment below! 
This is what William is kinda sorta thinking of doing as of now….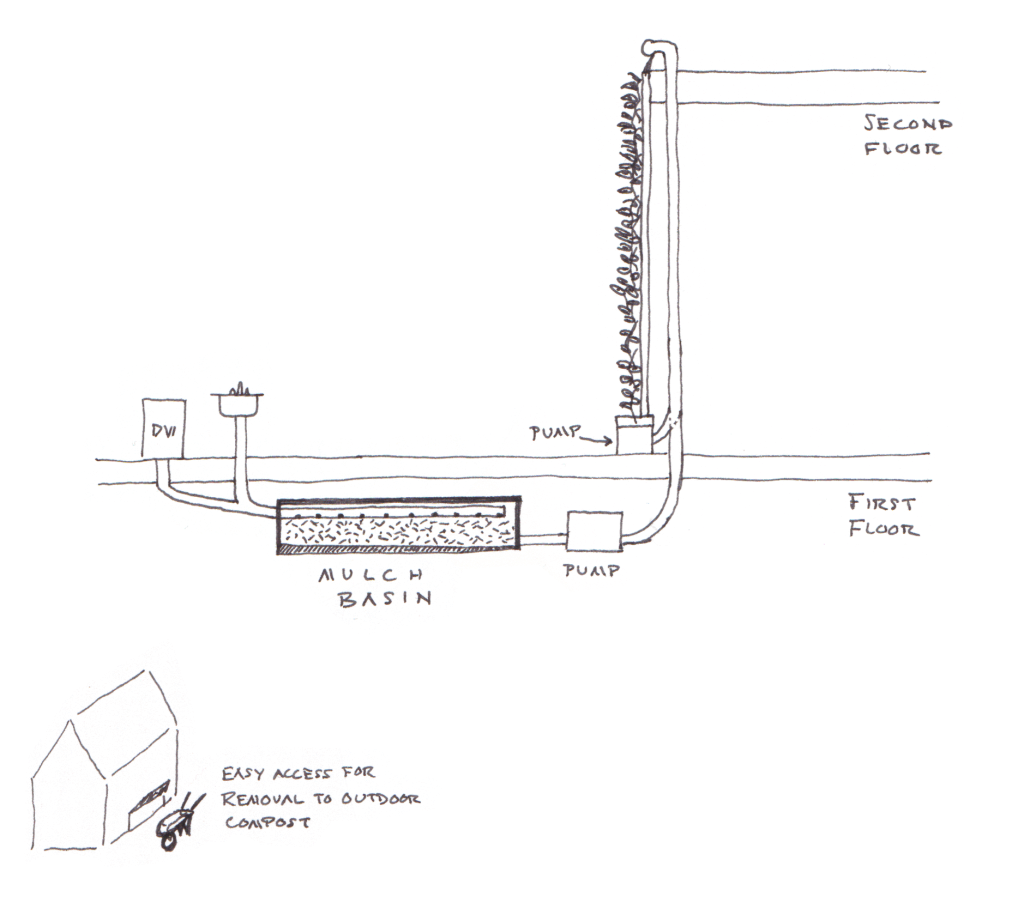 What William is currently thinking…
And with that, I think that is a great place to say 'goodbye' for now! We'll let you absorb and ponder that one for a bit. 
'Til next week!!
Shelby Aldrich