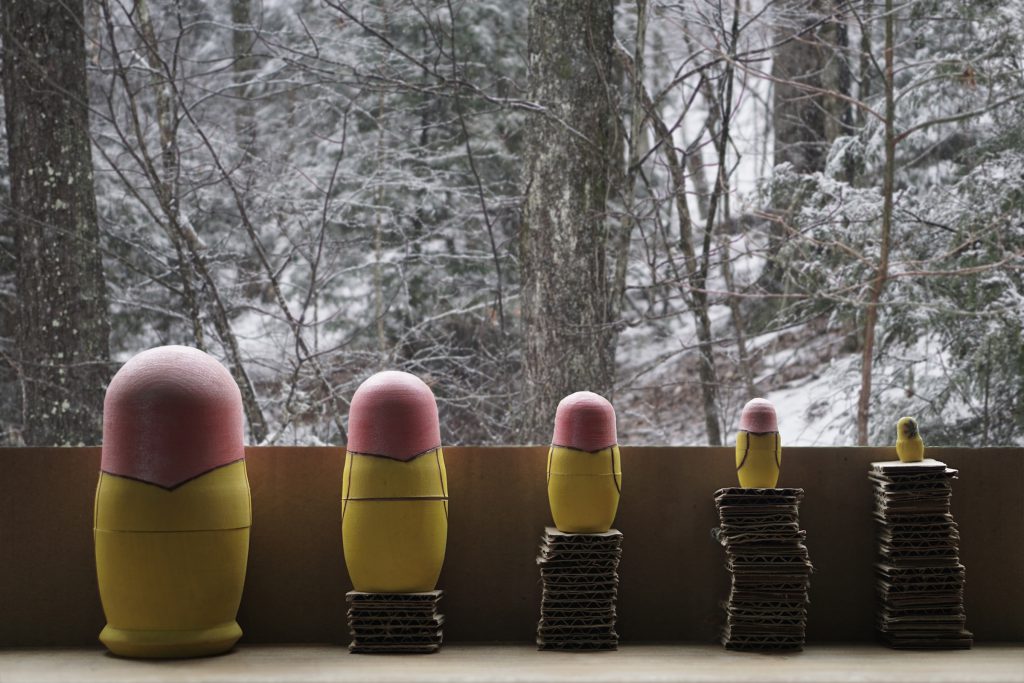 Matryoshki being equitable as they gaze at a winter scene.
Dear Readers,
We are now on part six of seven of the Living Building Challenge. Our past blogs have covered the LBC's Petals of Place, Water, Energy, Health and Happiness, and Materials. I know, these blogs just seem like they won't end! As you have read above though, we are almost there, with two Petals left. And if you managed to read that last blog, the Materials Petal, then you're in for a treat here, this blog is much shorter…
Once again, here's that chart of all the Petals and their Imperatives.

The Seven Petals of the Living Building Challenge and their Imperatives
The Equity Petal
Our sixth Petal is the Equity Petal. Equity is the situation in which everyone is treated fairly and equally.1 The International Living Future Institute believes that a sustainable world is also a just world. If everybody was given everything they needed to succeed, imagine the things our society could accomplish. We have obviously come a long way, but in order to meet the Living Building Challenge standards, we must continue to push these boundaries.

The Equity Petal and its two Imperatives
There are two Imperatives of the Equity Petal: Universal Access and Inclusion.
In order to meet the Universal Access Imperative, a project must make any non-building (public infrastructure ~like roads, or plazas) equally accessible to all members of the public. Projects in denser Transects L3 – L6 (except for single family residences) will have to enhance the nearby public space through accessible design features (like benches, art, or gardens). Projects must meet the Americans with Disabilities Act (ADA) standards, or an equivalent standard. Lastly, no project is allowed to restrict access to or degrade: fresh air, sunlight, or natural waterways; and audible noises to the public must be mitigated.2
How the Universal Access Imperative will impact us and The Seed:
As you just read, some of this Imperative does not necessarily apply to single family residences, like our project. However, that doesn't mean we shouldn't consider them! If there's an aspect to our project that Shelby and I can integrate to help make this world a better place, then why not do it? 
The land that we will be building our home on is accessed by shared private roads. Granted, they're not public, but these roads belong to more than one person and they're accessed by many. Shelby and I will be doing our part to make sure these roads are maintained, either by physically pitching in to repair parts of it, or plow it when necessary, or by monetarily helping the individuals who have been caring for the roads. I'm not sure that we'll be adding any crazy design features, but our road is a one-lane road, so maybe we'll provide a turn-around at the end of our driveway…if you can think of something cool we could do for the few people that come by our secluded, wooded area, please mention it below.
The next stipulation of this Imperative, meeting ADA standards, is honestly something Shelby and I were already envisioning before we came across the Living Building Challenge. Just as I had mentioned back in the Health and Happiness Petal blog, every home should have natural light – every home should also be accessible by anyone and everyone. Now, yes, not everyone is handicapped, and you may not see the need to make every home accessible if you yourself are not handicapped. Shelby and I however envision this home we are building to be prepared for us to use if our lives ever significantly change, which can happen any time unexpectedly. We also intend to live in it for a long time, and know that designing to ADA standards would make it a lot easier on us when we're older. Not to mention, elderly and handicapped guests would appreciate an accessible design. A house that is also accessible to more people, for a longer lifetime, is also a more sustainable home – affording individuals the opportunity to stay in their home rather than move when life gets tougher.
The last element of the Universal Access Imperative, open access to air, sunlight, water and peace, should not be a tough one to meet for our home. We don't intend to burn anything or release any chemicals to power or heat our home (and intend to eventually own electric cars), so the air around our home should be clean. There are not any buildings near enough for us to create shadows on, and our home is also small, so our neighbors and even those on the nearby road should have no change in access to sunlight. We also have no waterways on our property, but it is at the top of a hill – which means water runoff will make it to neighboring properties. As part of the Water Petal, we have to make sure that we don't disrupt the natural stormwater runoff. However, we should not be creating much runoff in the first place due to our rainwater collection system- where a gutter and downspout usually create a rush of runoff, our water will be collected. We do have to make sure we use no chemicals on our property for gardening or otherwise. Lastly, we intend to not disturb the peace in the area with loud noises, that's part of the beauty of our property anyway. If our house, vehicles, and tools (like lawnmowers and chainsaws) are all electrified so we don't pollute the air, then we also won't be adding noise pollution to the area. With a super-insulated Passive House build, we should also be able to party indoors without our neighbors hearing any rave music!
The Inclusion Imperative requires that at least two integral organizations for the design and construction phases must have Just labels, and five additional organizations must complete a Just self-assessment. All projects must also include vulnerable or disadvantaged stakeholders in design, construction, and operations/maintenance phases at specific levels of involvement, OR donate 0.1% of total project costs to an equitable-focused, community-based nonprofit in the area.3
How the Inclusion Imperative will impact us and The Seed:
The Inclusion Imperative is going to be a little tricky for us, since our home is such a small project and it's being built in rural America. There will be many teams involved, in small and large parts, to help make this project happen. We'll have an experienced architect look over my eventual and probably naïve drawings. We'll have different engineers at different phases help us out with foundation and structural problems. We'll have my father's contracting business help us build the home, but will probably also need other contractors to help with more specific tasks (like putting the CLT together). All of these organizations could have Just labels or do self-assessments for the International Living Future Institute's Just Organization, and Shelby and I will have to pick them wisely to meet this Imperative. I wonder if my father would be interested in obtaining a Just label for his company…
As I mentioned above, we are building this home in rural America, and Shelby and I consider neither of us (the stakeholders) to be vulnerable or disadvantaged. Simply put then, to meet the second part of this Imperative, we will probably have to donate 0.1% of our project costs to a local nonprofit focused on equity. We are not sure who that would be, and not even sure if any exist in Perry County, so we will be looking! If there are none in our county, we're not too far from Harrisburg, and I'm sure we could help out a nonprofit organization there. Shelby and I are quite lucky that we can even consider doing a crazy project like this (as difficult as it may be, the opportunity is still there) and to help break some barriers for others without such opportunities is imperative to our mission of making this world more sustainable. So if you have any suggestions that we can consider to help out when we really start getting into this build, please mention them!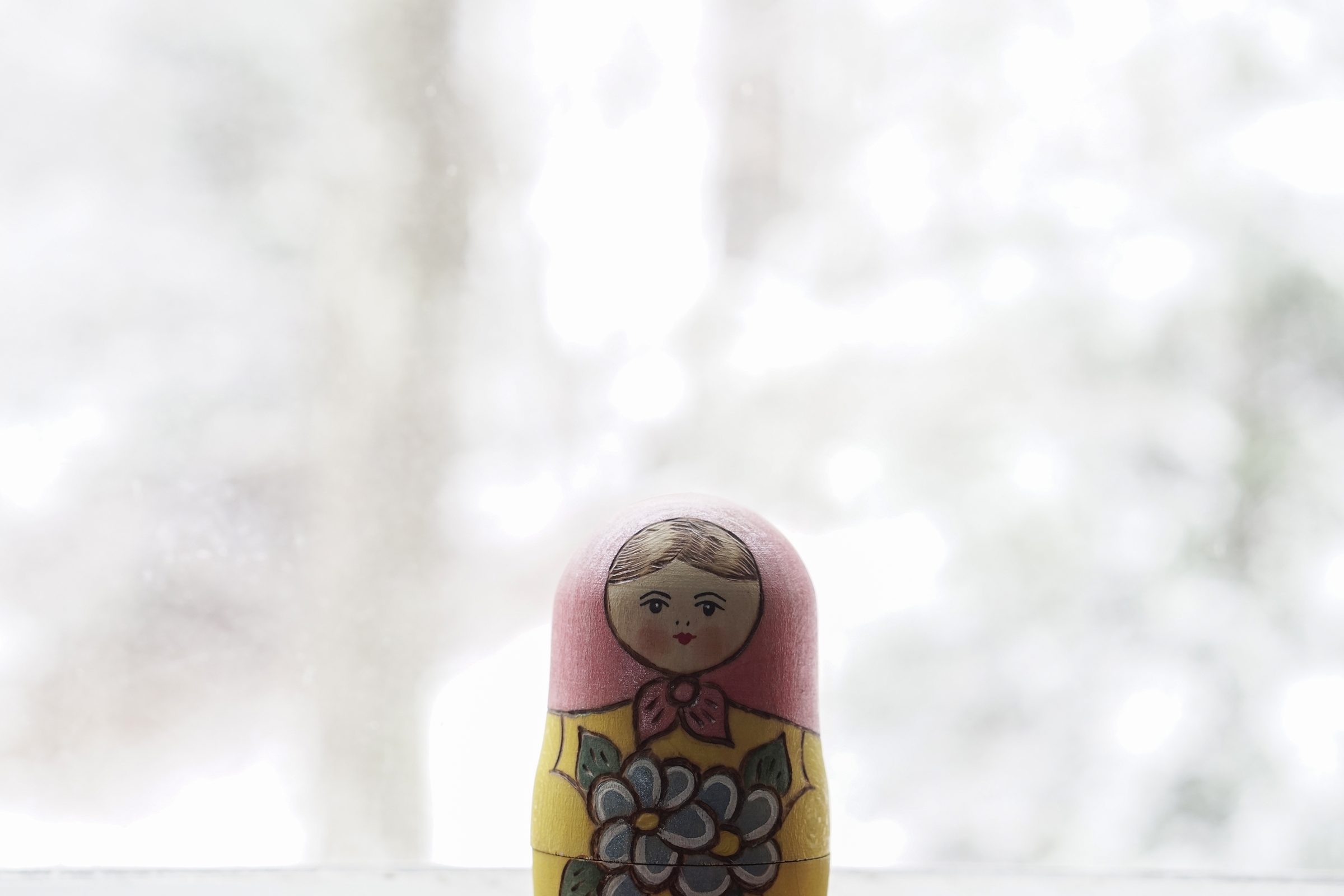 Our little home may not play a huge role in addressing the barriers that many have in our society today, but it can play a small part. Although this Petal of Equity may seem a lot easier to meet than the last Petal of Materials, it makes it no less important. A just world is a thriving, sustainable world, and whatever our project can do to contribute to that cause would be an honor to do.
Alright folks, that wraps up our sixth Petal, with one left to go. Tune in next time to learn how we're going to conquer the Beauty Petal, and hopefully complete the Living Building Challenge! Thanks for reading!
William Aldrich
1. Cambridge University Press. Equity. Accessed 7 December 2020. EQUITY | meaning in the Cambridge English Dictionary.
2.  International Living Future Institute. Living Building Challenge, Version 4.0, Seattle, 2019. Page 60.
3. Living Building Challenge, Version 4.0, Page 62.