Materials: A Quick Peek into the Insanity
Dear Readers,
The great thing about presentations is that they force William and I to accomplish tasks we would rather procrastinate on. For example, the rendering William completed for our presentation to Pittsburgh's Green Building Alliance was, at best, rough. For this next presentation we have coming up for Philadelphia's Green Building United, we want people to really see this beautiful image of our home we have revolving around in our own heads.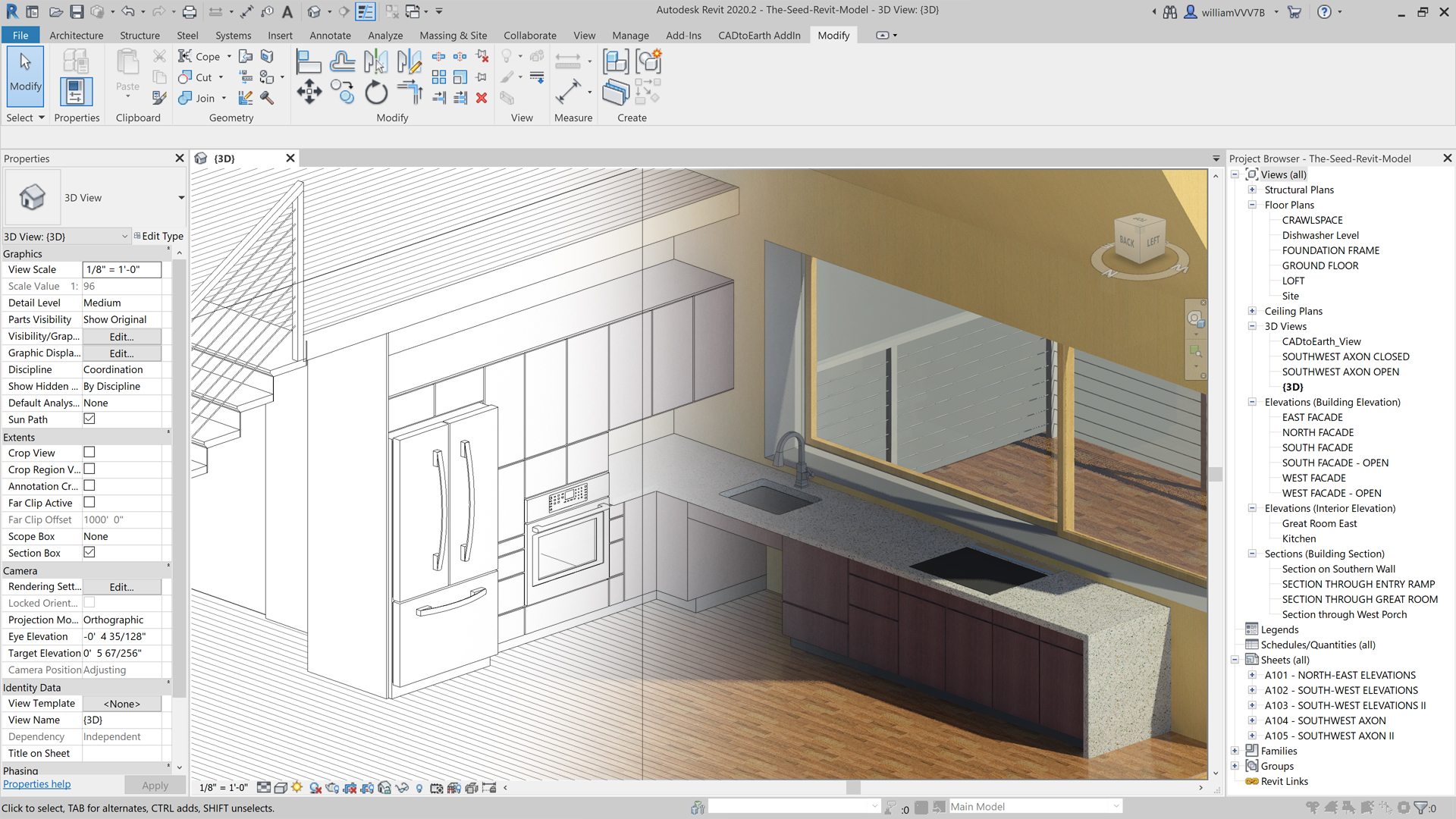 This is an 'in progress' sneak peek at an updated interior render of The Seed!
That means we need to hunker down and pick interior materials and products. And if you are attempting to meet the Living Building Challenge, that does not result in: "oh, let's just go to Home Depot and see what we find today…" 
When I look for a fridge, I need to know where exactly it is manufactured, does it have a Declare Label, does the refrigerator use any HFCs or does it rely on R600a (which has a lower global warming potential), and is the refrigerator itself made with any Red List chemicals? Not to mention if the fridge comes in the color and design William wants…oh! And how much energy does it actually use? Ha! Annddd…is it crazy expensive?
When it comes to a stove top, I need to ask all of those questions (except for the refrigerant part, obviously…) plus the question: "does it meet ADA requirements? Is it truly accessible?"
With the kitchen faucet, I again have to ask all of those questions…plus, how many gallons per minute is the faucet flow rate? And, does it have the fancy pull-out spray nozzle that William likes? 
If manufacturers are not familiar with the Living Building Challenge's list of Red List Chemicals, and if they are accommodating, then they send me a break down of all of the materials that went into the making of their product…and I, myself, sort through the chemical jargon to discern if the product has any Red List Chemicals. 
I think some manufacturers have been amused by my many, complex, unceasing, questions….others, annoyed. And, some, I do believe…where inspired. My questions actually incited a conversation on the Living Building Challenge and what William and I are trying to do with our home. 
So, yes. Adventures! Are William and I feeling a lil' panicked, yet incredibly humbled that so many people are taking us so seriously and actually want us to talk so much about our future home? Yes. Are we having fun though and actually growing more deeply in our marriage? Oh. My. Goodness. Yes 🙂 Try combining William's modern, contemporary aesthetic with my desire to essentially live in Bilbo Baggins' hobbit hole. Never has an architect been more challenged by a client~ especially since he has to live with me 😉
Anywho, thanks for readin'!
Shelby Aldrich