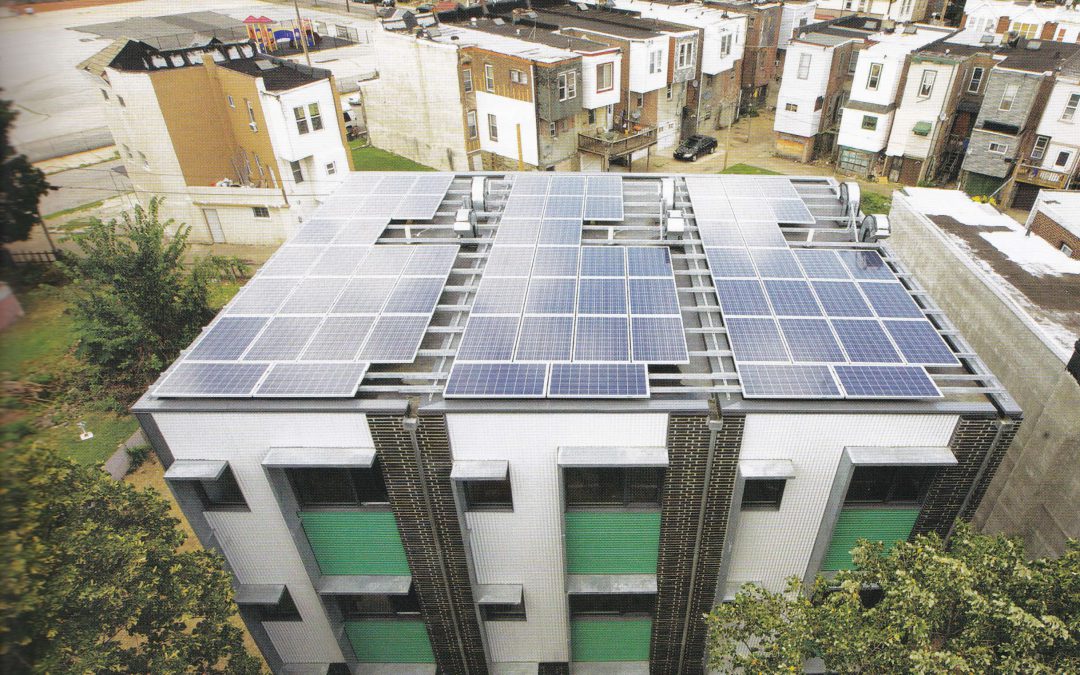 I swear, Onion Flats does it all. They do architecture. They do development. They do construction. They even do green roofs totally decked out with solar panels. They do all of this with sustainability in mind. They are utterly revamping Philadelphia, Pennsylvania to be a hub for Passive House and Net Zero readiness. Their primary goal is to reduce the operational carbon footprint of their buildings, while also admitting that embodied carbon in buildings will need to be considered if we really want to reach a sense of stable sustainability. And not only do they have a heart for green building and design…but they also have a heart to share it with our low-income, swept-under-the-carpet communities. They are physically building a world where sustainability should not just be "for the rich."
Their completed project, Belfield, is the primary example I, personally, really want to look at. They have other incredible projects in Philadelphia which I strongly encourage you to take the independent, personal initiative to check out! But since I'm the one writing this blog, I am writing about Belfield.
The Belfield Townhomes development was Onion Flats' first in just about everything. It was their first build from the ground-up, their first certified Passive House (PHI), and it was their first experimental prefab project. Firsts are scary. And they are even scarier when you have a time crunch. In order to qualify for federal funding, they had to design and build the modular Passive House townhomes in five months. Five months.
But the initiative was there. The townhomes were intended for "formerly homeless and low-income families" supported by the Philly non-profit, Raise of Hope. Environmentally friendly, affordable, healthy homes for the homeless…Onion Flats was all in.