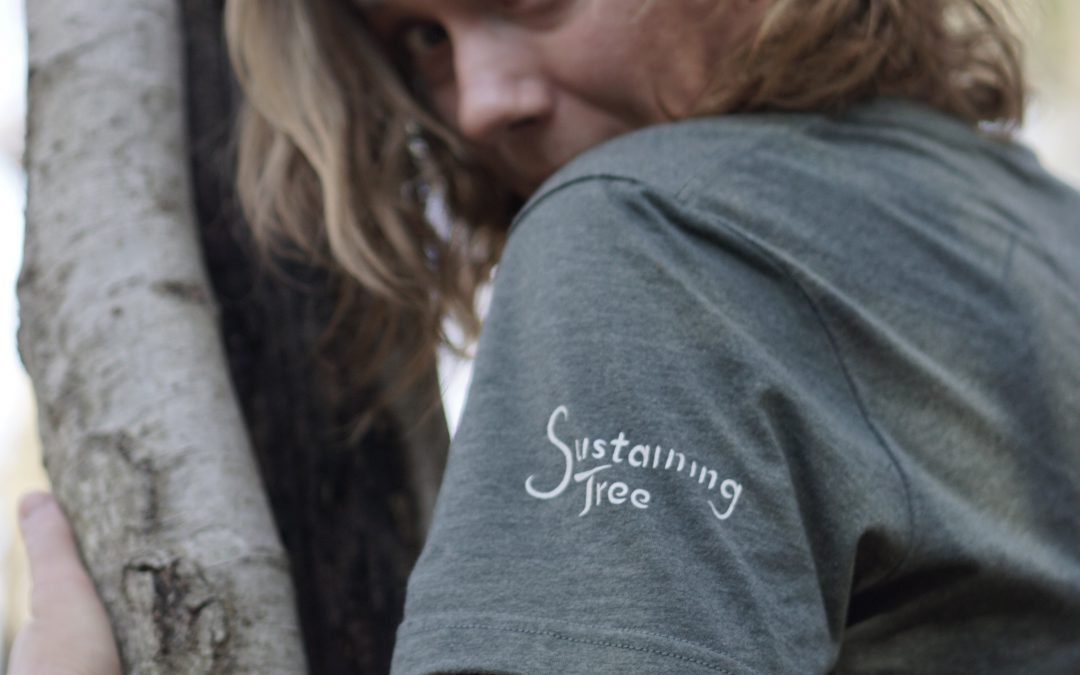 Dear Readers,
William and I want t-shirts with our Sustaining Tree name and logo on them. Mostly for ourselves. Because we are egotistical and vain and want to wear our endeavor literally on our tummies. But, if you feel like purchasing a shirt for yourself and modeling our tree on your tummy, then we figured we might as well make that option available to you!
However, being us…the perhaps extreme idealists that we are…we want our shirts to be as environmentally and socially and internationally and community friendly as possible. I didn't quite realize how tough that is to do…
We are deciding to go through Printful (a print on demand service) for our shirts for three main reasons:
~ I don't want to bulk order a bunch of t-shirts with trees on the tummy to have them just sit around the house waiting to be ordered. William and I very well may be the only ones who want trees on our tummies, and having so many unwanted, unworn, t-shirts laying around seems like a waste…of a lot of things.
~ If you do happen to want a tree on your tummy, I don't want to go through the hassle of mailing it to you. The post office is a 15 to 20 minute drive away (depends if I have to stop to save a turtle crossing the road) and I don't feel like doing that. I'm lazy. Sorry.
~ Printful claims to be taking a turn to the sustainability side of our consumer culture. They are attempting to widen their eco-friendly merchandise options and make their methods also just a bit more earth conscious. Their more obviously sustainable options are their 'recycled t-shirts'- made from recycled cotton scraps and upcycled polyester rPET (essentially, fabric made from water bottles…)! A less obvious sustainable option, the one focused on in this blog, is Bella + Canvas. Bella + Canvas is one of their avenues for more 'green' oriented t-shirts.