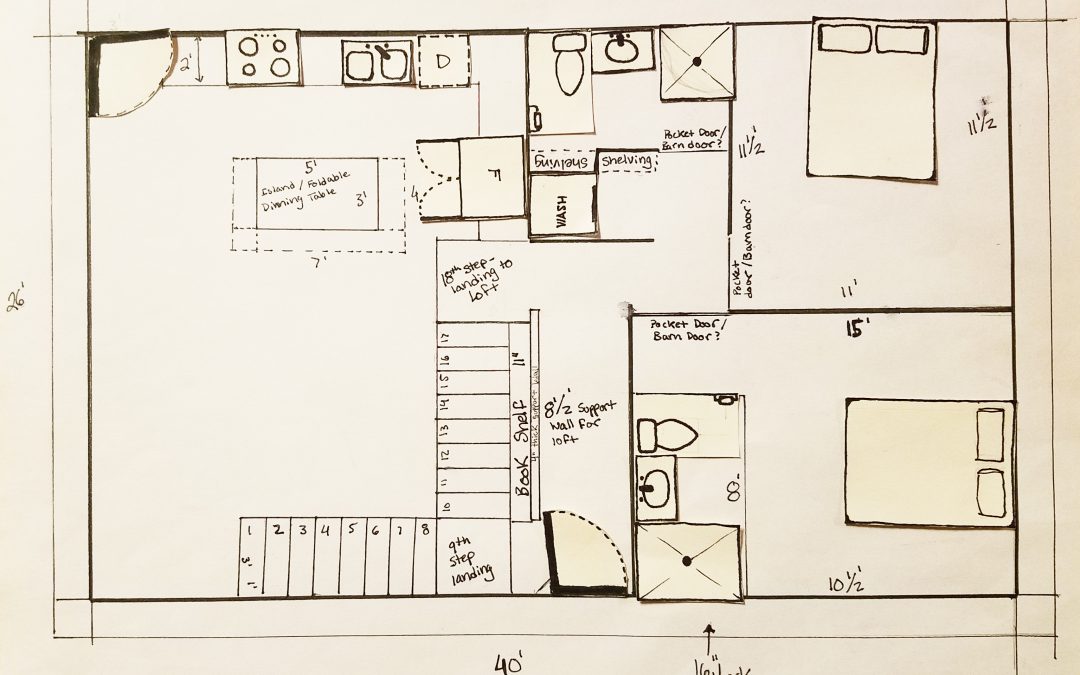 Dear Readers,
Just in case William and I's children are a total disgrace to the family name and are not able to levitate, I remembered the stairs in this second rendition of our floor plans. As you'll notice, we also added four feet to the length of our home, now bringing our home to be 26' x 40' (previously, it was 26' x 36'). William wanted the home to be just a tad longer so that he could attempt to incorporate the 'golden ratio' into the design of our home. I will go over what exactly the golden ratio is in a lil' bit…
We also made it slightly longer because we wanted to include a bathroom into the master bedroom. When I have to pee, I have to pee…and we realized that one bathroom and an unknown number of children would be an unnecessary hardship I just don't feel like dealing with.
As you can see in the below image, we rearranged the stacked washer and dryer to go in a nifty nook near the 'public' bathroom, rather than being placed at the end of a long, dark, sketchy hallway. After a consultation with my aunt, she gave us the very true, and very helpful advice, that hallways are really a waste of space. Especially long, dark, sketchy hallways which only have a washer and dryer waiting for you at the end. It sounded just too much like a Goosebumps book waiting to happen.